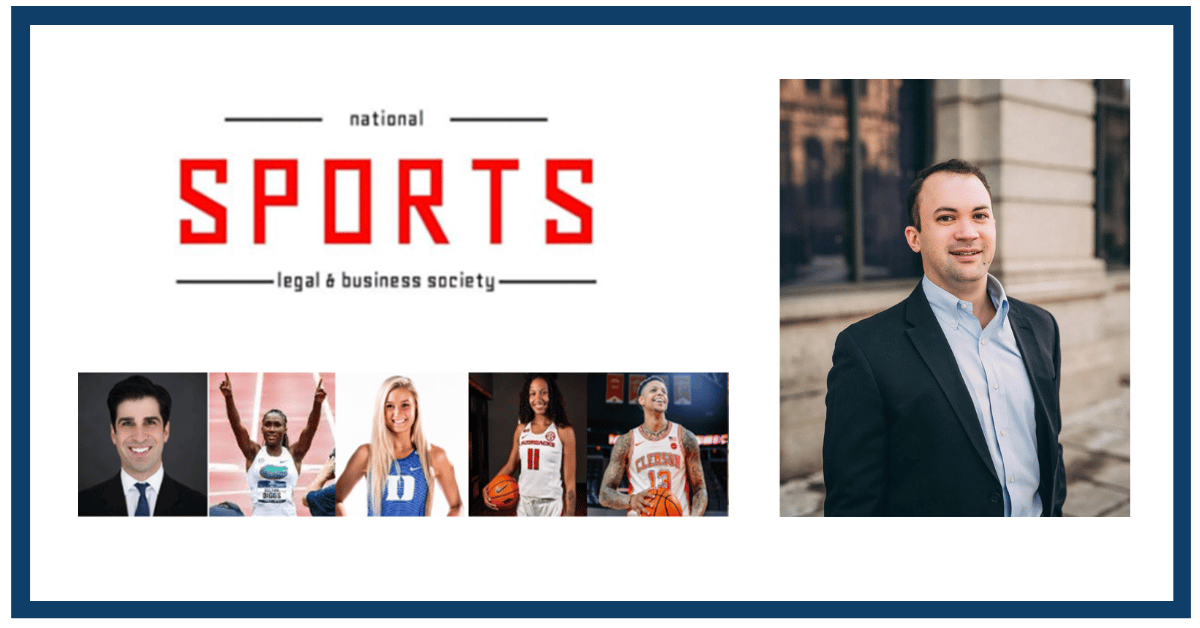 Congratulations to Daniel S. Greene for being invited to speak on the "Name, Image, and Likeness" panel for the National Sports Legal & Business Society's fall symposium. Dan is an emerging expert in NIL law and has been a featured NIL panelist at the Temple Sports Business Conference and Syracuse Law's Entertainment and Sports Law Society Symposium. He has also provided guest lectures on NIL at Syracuse University and Cazenovia College.
At the Symposium, he will be joined on the panel by Talitha Diggs (University of Florida Track & Field), Emily Cole (Duke University Track & Field), Chrissy Carr (University of Arkansas Women's Basketball), Brevin Galloway (Clemson University Men's Basketball), and Dan Lust (Host of Conduct Detrimental: THE Sports Law Podcast).
About the National Sports Legal & Business Society:
The National Sports Legal & Business Society is a student-organized network made up of leaders from various law schools throughout the country, dedicated as a forum to bring together those with a passion for sports legal, and business matters.
About Us:
Newman & Lickstein attorneys advise NIL (Name Image Likeness) athletes, brands, sponsors, investors, and startup businesses based in New York, Texas, Florida, and California. Our team is recognized for its knowledge of NIL laws, regulations, and industry developments and is frequently featured on conference panels, lectures, and the industry press for NCAA NIL legal issues.
Check out the panel this Thursday, September 29th from 7:45pm to 8:45pm: