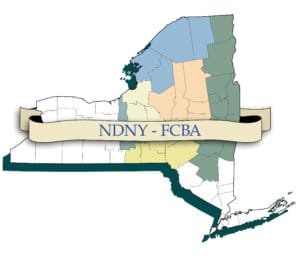 On Tuesday, May 7th, our very own Matthew Jubelt will be one of the three panelists at the JAG Admission Ceremony and CLE in Watertown, New York. Matthew will present alongside the Honorable Andrew T. Baxter, a U.S. Magistrate Judge for the Northern District of New York, and the Honorable James P. McClusky, a judge of the Supreme Court in the 5th Judicial District.
The program will compare and contrast the Army JAG Standards of Professional Ethics with those governing New York State practitioners. Matthew served for eight years on active duty in the United States Army Judge Advocate General's (JAG) Corps and continues to serve in the Army Reserve.
Newman & Lickstein, LLP, headquartered in Syracuse, NY, is determined to help our clients develop, grow, and protect what matters most. We serve as trusted legal advisors who bring an incomparable level of expertise and collaborative efforts to help you confidently navigate new opportunities personally and professionally.