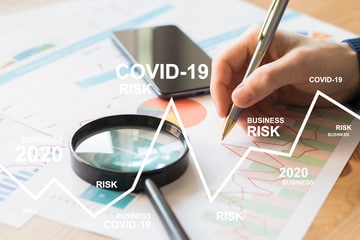 The COVID-19 pandemic and the ensuing stay-at-home orders, mandatory closure of non-essential businesses, and redirection of resources have disrupted supply chains, manufacturing, research and development, and its downstream effects continue to impact businesses. Companies are likely to find that some of their suppliers, manufacturers, and services providers unable to deliver as anticipated. In turn, companies are also likely to find that they are unable to fulfill some contracts as originally intended.
In order to find solutions to the evolving circumstances, an important first step is to review the terms of impacted contracts for terms that can be modified. If there is no foreseeable way for the contract to be fulfilled, then it is important to understand the options available for and the consequences of termination.
In addition, our clients are investigating the use of COVID-19 related contingencies in new contracts and present an opportune time to evaluate contingency plans and identify alternative suppliers, manufacturers, and service providers to help ensure your business continuity.
If you have questions about your company's contracts, please reach out to us, and we would be happy to review your contracts and present practical options for meeting your business needs in these challenging times.