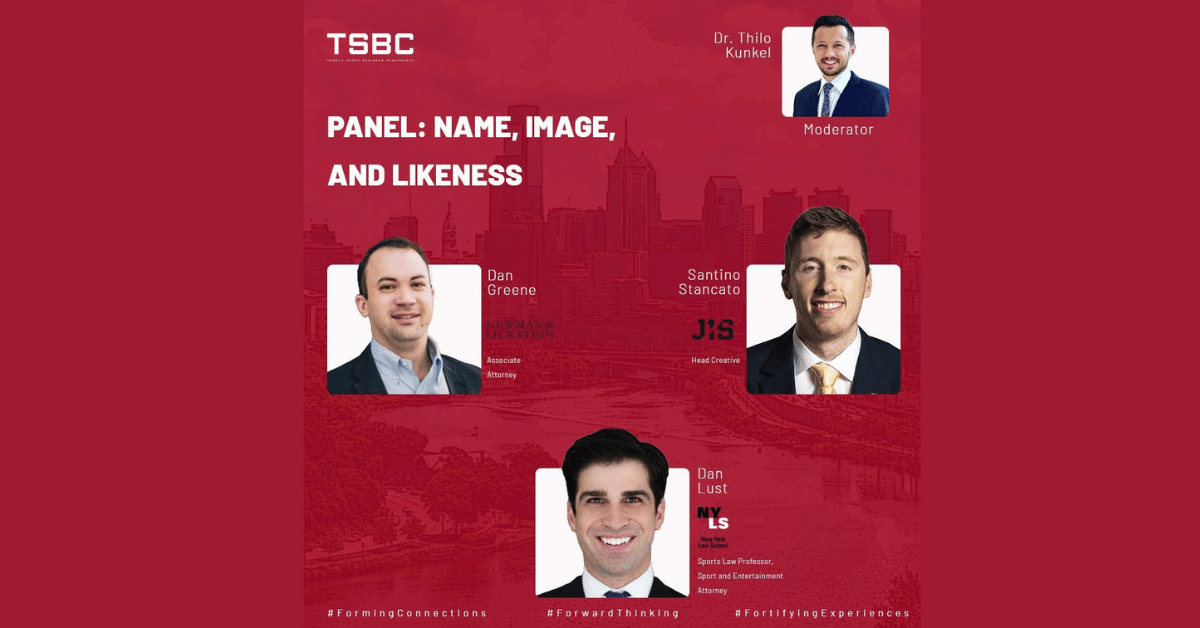 Daniel S. Greene was a member of the Name, Image, and Likeness ("NIL") panel at the 2022 Temple Sports Business Conference—Pennsylvania's premier sport business conference—last Friday where he discussed current and future legal issues surrounding NIL in college athletics.  He was joined by Dan Lust (Sports Law Professor at New York Law School and Attorney at Geragos & Geragos), Santino Stancato (Head of Creative / Brand Strategy at J1S), and Dr. Thilo Kunkel (Associate Professor & Director of Sport Industry Research Center at Temple University).
During the 2021-22 school year, Daniel has provided guest lectures on NIL at Syracuse University's College of Law and David B. Falk College of Sport and Human Dynamics, and Cazenovia College, and was recently on the "Name, Image, and Likeness in Collegiate Sports" panel at Syracuse Law's 8th Annual Entertainment and Sports Law Society Symposium.
At Newman & Lickstein, we are fully equipped to help any current or prospective college athlete, as well as any high school athlete in New York, navigate this unchartered and rapidly changing territory.