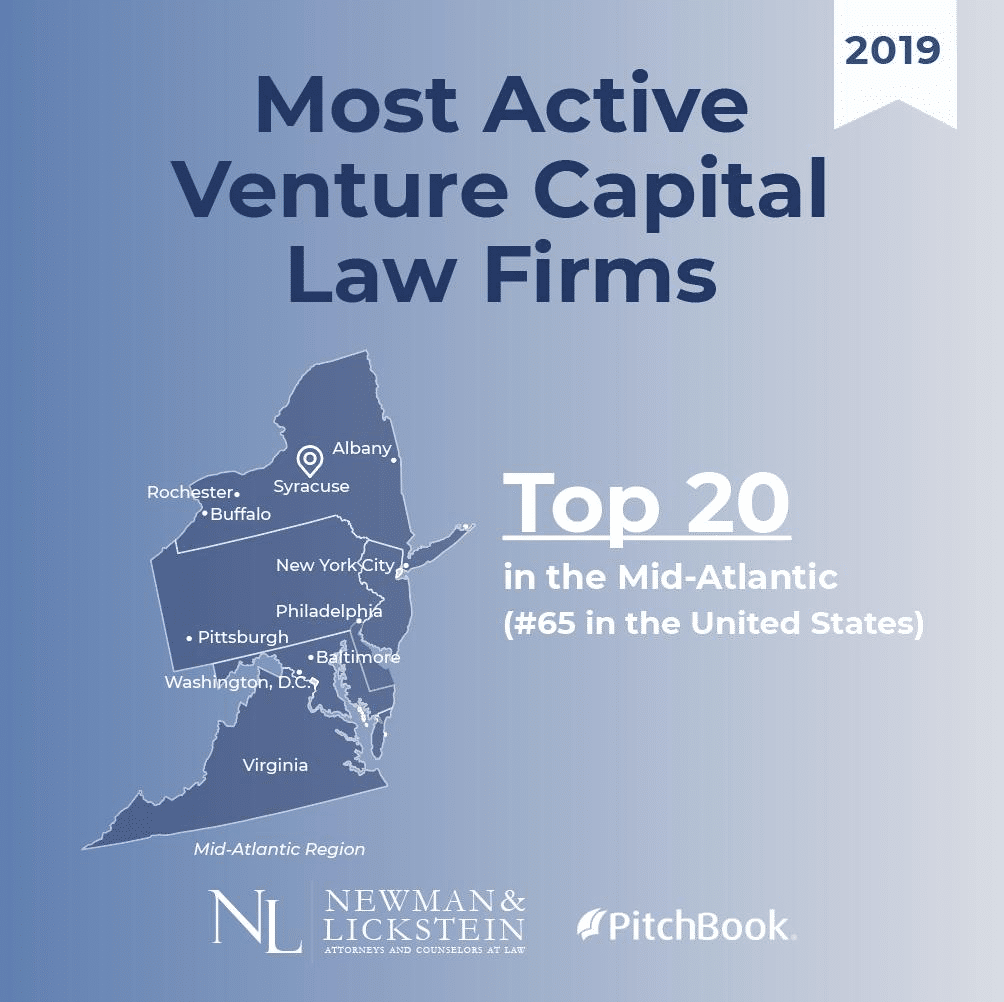 Newman & Lickstein is honored to be ranked among the Top 20 in venture capital and technology law by PitchBook Data in the Mid-Atlantic region and #65 Nationally. It is a  real accomplishment to be ranked alongside exponentially larger firms in major markets like New York City, Washington D.C., and Philadelphia, and also the only law firm in Upstate New York to make this ranking.
We cannot thank the investors, entrepreneurs, and community connectors enough for the trust they place in our counsel. PitchBook Data is the industry-leading data and research company covering the venture capital, private equity and M&A markets.
Newman & Lickstein, LLP is recognized as one of the top startup law firms in Upstate, New York because of its depth of experience helping early stage technology startup companies and their investors grow successful enterprises with strategic legal and business-focused counsel.