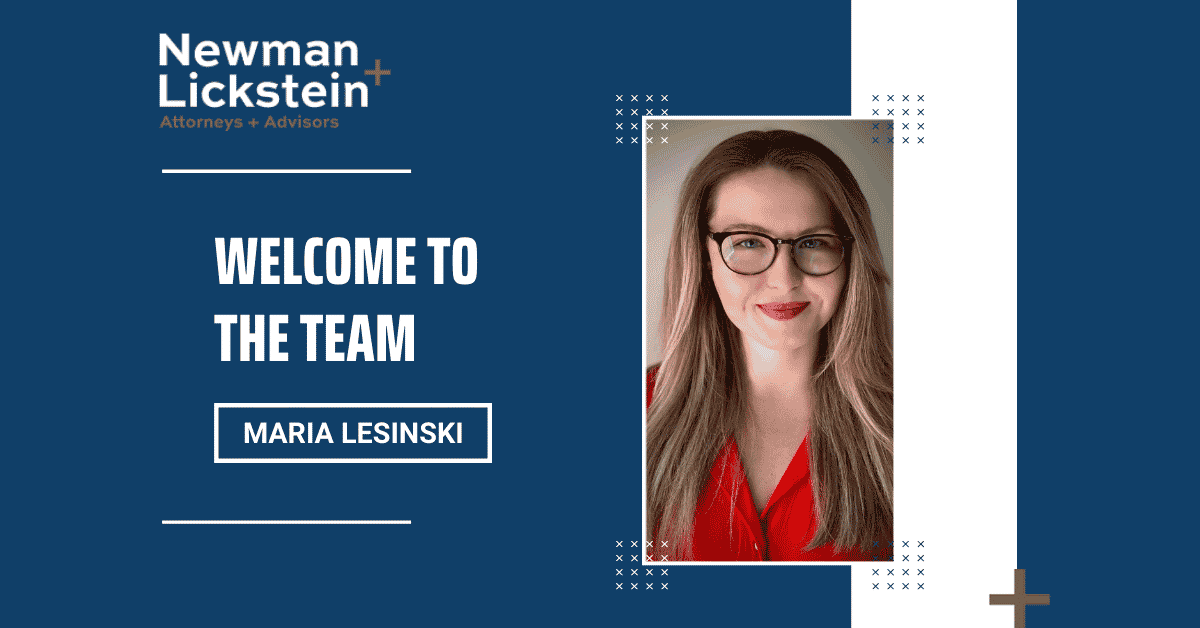 We are very pleased to announce that Maria Lesinski joined the firm. Maria advises in the areas of business and corporate law, bringing with her prior experience working in-house at some of the world's leading media companies. In addition to general corporate matters, Maria specializes in trademark, copyright, defamation, rights of privacy, and publicity issues. She now uses her expertise to serve Newman & Lickstein's individual and corporate clients.
After graduating cum laude from Syracuse University College of Law, where she concurrently earned her Master's in TV, Radio, and Film from the Newhouse School, Maria went on to work at Disney/ABC, FremantleMedia and Metro-Goldwyn-Mayer (MGM) Studios, earning her grit negotiating and drafting a wide range of commercial, talent, production, and intellectual property agreements for well-known unscripted television projects, and their executive producers, directors, talent, and production partners. She is also well-versed in advertising, marketing, production, and general entertainment compliance and legal issues. Prior to joining the firm Maria proudly served as the point production legal contact for MGM Studios' Emmy Award-winning television show Shark Tank, where she worked closely with physical production managers, producers, entrepreneurs, and talent, supervising all aspects of the day-to-day legal needs of the show.
Maria was born and raised in Buffalo, NY. After residing for a time in New York, New York, and Los Angeles, California, she made the decision to return to Syracuse in 2022 with her partner, Benjamin, and their rescue bulldog, Howard.
Welcome Maria!